Please go here for all of the listings. — J. R.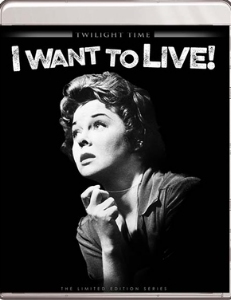 Top Blu-ray Releases of 2016
1. Early Murnau (F.W. Murnau, 1921-26), Masters of Cinema, RB, UK)
2. Muriel (Alain Resnais, 1963) (Criterion, RA, US)
3. I Want to Live! (Robert Wise, 1958) (Twilight Time, RA, US)
4. Electra, My Love (Miklós Jancsó, 1974) (Second Run Features, RB, UK)
5. The Driller Killer (Abel Ferrara, 1979) (Arrow, RA & RB, US & UK)
6. His Girl Friday (Howard Hawks, 1940) + The Front Page (Lewis Milestone, 1931) (Criterion, RA, US)
7. Napoleon (Abel Gance, 1927) (BFI, RB, UK)
8. The Magic Box: The Films of Shirley Clarke, 1927-1986: Project Shirley, Volume 4 (Milestone Films, RA, US)
9. Son of Saul (Laszlo Nemes, 2015) (Sony Pictures Home Entertainment, RA, US)
10. Dead Pigeon on Beethoven Street (Samuel Fuller, 1973) (Olive Films, RA, US)
Top 10 SD-DVD Releases OF 2016
1. Coffret Nico Papatakis (1963-2004) (Gaumont Vidéo, PAL, France)
2. Les Saisons (Marcel Hanoun, 1968-72) (RE:VOIR, PAL, France)
3. Tricked (Paul Verhoeven, 2012) (Kino Lorber, US)
4. Something Different + A Bagful of Fleas (Vera Chytilová, 1963 & 1962) (Second Run Features, PAL, UK)
5. The Iron Ministry (J.P. Sniadecki, 2014) (Icarus Films, US)
6. Miklós Jancsó Collection (1963-1987) (Clavis Films, PAL, France)
7. The Forgotten Space (Allan Sekula & Noël Burch, 2010) (Icarus Films, US)
8. Eadweard Muybridge, Zoopraxographer (Thom Andersen, 1975) (Cinema Guild, US)
9. O Rio Do Ouro + Se Eu Fosse Ladrão…Roubava (Paulo Rocha, 1998 & 2012) (Midas Filmes, PAL, Portugal)
10. Informe General I & Informe General II (Pere Portabella, 1976 & 2016) (Films59/Cameo, PAL, Spain)
Comment:
Many of the best audio commentaries were those by Adrian Martin (on numerous releases) and Michael Anderegg (on separate releases of Orson Welles' Macbeth on Olive and Welles' Chimes at Midnight on Criterion).