Written for the Fall 2016 issue of Cinema Scope. — J.R.
DVD Awards 2016, Il Cinema Ritrovato
Jurors: Lorenzo Codelli, Alexander Horwath, Lucien Logette, Mark McElhatten, Paolo Mereghetti, and Jonathan Rosenbaum. (Although Mark McElhatten wasn't able to attend the festival this year, he has continued to function as a very active member of the jury.)
BEST SPECIAL FEATURES
Coffret Nico Papatakis (France, 1963-92) (Gaumont Vidéo, DVD). A comprehensive and cogent presentation of a neglected filmmaker from Ethiopia and a singular cultural figure in postwar France who ran an existentialist cabaret, produced major films by Jean Genet and John Cassavetes, gave the German singer Nico her name, and made many striking films over four decades. (JR)
BEST DVD SERIES
Coffret Collection 120 ans n.1 1885-1929 (France, 1885-1929) (Gaumont Vidéo, DVD). To celebrate its 120 years of activity in the film industry, Gaumont has published a series of nine beautiful box sets that summarize the whole history of cinema. Divided by decades, the box sets consist of 20 to 35 DVDs with the most representative films marked with a daisy symbol. The editions include films made by Alice Guy, Louis Feuillade, Dreville, Duvivier, Gabin, Louis de Funès, Pialat, and Deville, but also masterpieces by Losey, Fellini or Bergman that the French company co-produced. Furthermore, each box set includes a DVD with the most famous original soundtracks of the period and a booklet describing the history and the achievements of the production house. (PM)
BEST BOX SETS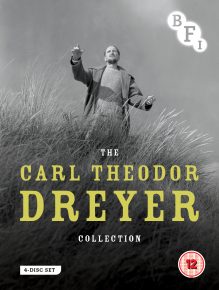 1) The Carl Theodor Dreyer Collection (Denmark, 1925-64) (BFI, Blu-ray). Not the first Dreyer collection to come along, but one that consolidates, expands, and in some ways improves upon some of the scholarly achievements of its predecessors. Included are Master of the House, Day of Wrath, Ordet, and Gertrud, the first two presented in alternate versions, and a good many first-rate extras. (JR)
2) The Jacques Rivette Collection (France, 1971-81) (Arrow Academy, Blu-ray & DVD). This box presents a whole subcontinent of cinema: the labyrinthine work of Jacques Rivette in the '70s. At the centre is his 13-hour magnum opus Out 1—eight feature-length episodes full of conspiracy, blackmail, and the mysteries of theatre. The short version, Out 1: Spectre, and three additional features (Duelle, Noroît, Merry-Go-Round) are also included, as well as a fine book and further bonus materials. For cinephiles, this edition is the "magical diamond" that the characters in one of Rivette's films are searching for. (AH)
BEST CONTRIBUTIONS TO FILM HISTORY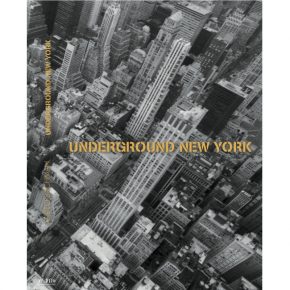 1) Underground New York (Germany, 1968) by Gideon Bachmann (RE:VOIR Video Paris, DVD). An exceptional reportage from the crib of the underground movement, at the peak of its outburst. The young filmmaker Gideon Bachmann, who afterwards wrote the biographies and became a close friend of such auteurs as Federico Fellini and Pier Paolo Pasolini, understood the importance of the fleeting moment during which artists like Jonas Mekas, Andy Warhol, Shirley Clarke, and others were becoming popular. While their friend Michelangelo Antonioni was paying them a visit with a smile on his face, the streets were invaded with violent demonstrations against the war in Vietnam, and cocktail parties were being held at the Museum of Modern Art. (LC)
2) Le chemin d'Ernoa; La femme de nulle part; Fièvre; L'inondation (France, 1921-24), by Louis Delluc (Les documents cinématographiques, DVD). This remarkable box set presents almost all of the filmed work, previously unpublished on DVD, of Louis Delluc, who was one of the first film critics and the first French film theorist. His career was too short—he died at 33, in 1924—but here we discover the importance of his films, which equal those of his friends Marcel L'Herbier, Jean Epstein, and Germaine Dulac. (LL)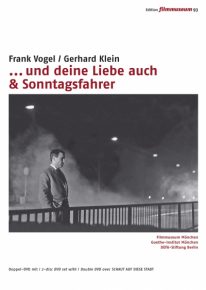 3) …und deine Liebe auch / Sonntagsfahrer (Germany, 1962-63) by Frank Vogel / Gerhard Klein (Edition Filmmuseum, film&kunst GmbH, DVD). Little is known about the East German cinema, and these two films—a drama by Frank Vogel and a sad comedy by Gerhard Klein—are a real surprise. They are contemporary with the construction of the Berlin Wall in August 1961, and have very cleverly introduced this construction into their scenarios without falling into political or patriotic propaganda. The editing is performed with the usual care of Edition Filmmuseum Munich. (LL)
THE PETER VON BAGH AWARD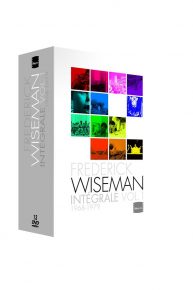 Frederick Wiseman intégrale Vol. 1 (USA, 1967-79) (Blaq Out, DVD). The biggest author of the most beautiful documentaries in the second half of the last century has personally brought together in this box set, produced in France, the first volume of works chronicling his career. This edition represents a unique occasion to rediscover works, like for example his "damned" Titicut Follies, an incredible debut that caused immense outrage in America and Europe. The film is followed by 12 Wiseman documentaries, organized chronologically and well-restored. (LC)
PERSONAL CHOICES
Note: All of these selections, with the exception of Mark McElhatten's, are drawn from the nominated entries.
Lorenzo Codelli: Jornal português: Revista mensal de actualidades (Portugal, 1938-1951) by António Lopes Ribeiro (Cinemateca Portuguesa – Museu do Cinema, IP, DVD). The Cinemateca Portuguesa restored and took note of a complete collection of a notorious newsreel made during the dictatorship of Antonio de Oliveira Salazar. A philologically accurate work, an impeccable example of historical research and extremely important for the education of future descendants, this work testifies to the atrocities that other countries still wish to keep secret from the eyes of the public.
Alexander Horwath: Ex aequo, in honour of the underappreciated field of audiovisual historiography, the great box set Jornal português: Revista mensal de actualidades; and in honour of all the poets who practice an anarchist historiography, Ernest Schmidt Jr.'s Wienfilm 1896-1976 (Index, DVD).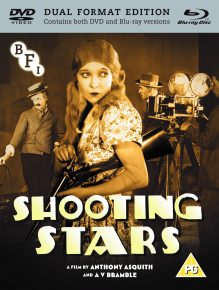 Lucien Logette: Shooting Stars (United Kingdom, 1928) (BFI, Blu-ray & DVD). Anthony Asquith began his career with one of the best "movie-studio" films of the decade, showing us the process of filming in two instances with constant invention in direction and great boldness in the script that goes beyond the customary happy ending. The copy is superb in reproducing the black and white and grey velvet. This first feature anticipates Asquith's other silent masterpieces such as Underground (1928) and A Cottage on Dartmoor (1929).
Mark McElhatten: The Films of Jack Chambers (Canada, 1965-70) (Canadian Filmmakers Distribution Centre, Blu-ray & DVD). This overlooked yet essential release from 2015-16 includes all of the major films of Canadian painter and filmmaker Jack Chambers, as well as a fascinating extra. I say this sincerely and without provocation: for myself and for a great many other filmmakers of several generations, Chambers' The Hart of London is the most important and beloved film in existence. No other film expresses what it means to live in the domain of time, within history, in the flesh in this realm on earth in such a powerful and unique way. A film of eerie tenderness and the familiar uncanny.
Paolo Mereghetti: Miklós Jancsó Collection (Hungary, 1963-87) (Cinémathèque Française/Clavis Films, DVD). This edition consists of ten films made by the Hungarian film director in the most prolific period of his career, the '60s and '70s. To such well-remembered features as The Round-Up, The Red and the White, Red Psalm, and Silence and Cry are now added six short films never released before, a rich amount of bonus materials including the Cinéastes de nôtre temps episode on Jancsó directed by Jean-Louis Comolli, and a booklet with essays by Martin Scorsese, Marina Vlady, Noël Simsolo, and Jancsó himself.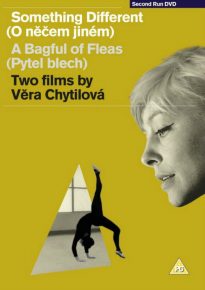 Jonathan Rosenbaum: Something Different / A Bagful of Fleas (Czechoslovakia, 1962-63) (Second Run Features, DVD). Věra Chytilová's groundbreaking and innovative early feature, a daring and exhilarating mix of fiction and non-fiction whose editing principles helped to inspire both versions of Rivette's Out 1, is coupled with her earlier documentary A Bagful of Fleas—the fourth invaluable Chytilová release to date from this wonderful label, which has more recently devoted its first Blu-ray to Pedro Costa's Horse Money, in a superb edition.
I would also like to cite the controversial but gorgeous and impeccably presented Moana with Sound released on Blu-ray by Kino Lorber, a beautiful (and, for me, justifiable) way of reviving the Robert Flaherty silent classic.
***
A few postscripts about the above:
Shortly after our awards were announced, it was pointed out on Facebook that some of the titles on the Wiseman box set have non-removable French subtitles.
Regarding the superb Nico Papatakis box set (which incidentally includes optional English, French, and Greek subtitles for everything, including all the extras), one ideologically revealing limitation that occasionally crops up in the extras is the semi-falsehood that Papatakis was Greek, an identification clearly arrived at through a kind of media shorthand that elides the fact that his mother was a black Ethiopian (and his father a Greek stationed in Ethiopia). Like the endlessly regurgitated half-truth that Barack Obama is black, which also elides his mother's racial identity, this is an excellent illustration of the fact that the strangulated discourse of American political speech — according to which the military occupation of Iraq becomes the "Iraq war" and Donald Trump's "Make America Great Again" becomes a "politically correct" version of "Make America white again" — is an international phenomenon.
The nominees for Il Cinema Ritrovato's annual DVD awards are made by a committee headed by the festival's director, Gianluca Farinelli, but not by any of the jurors, and are further limited by those whose producers are willing to furnish six copies of the release to the jurors. The timing of both these releases and news about them adds more complications. For this reason, among others, it seems worth citing here just three of the many recent (or "recent") releases of historical importance that weren't contenders this year:
(a) Pioneers of African-American Cinema (USA, 1915-46) (Kino Classics, Blu-ray). A five-disc collection including 19 digitally restored features, a good many short films and other extras, and an 80-page illustrated booklet—clearly a major resource, meticulously curated by Charles Musser and Jacqueline Najuma Stewart.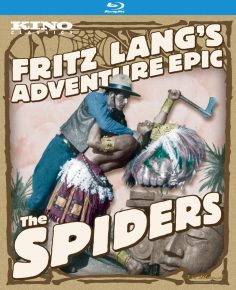 (b) Fritz Lang's two-part "adventure epic" The Spiders (Germany, 1919) (Kino Classics, Blu-ray).
(c) Le 6 juin à l'aube (P.O.M. Films/Éditions de l'œil). A bilingual (French/English) book and DVD including a restoration of Jean Grémillon's 56-minute 1946 documentary, the full text of the film's dialogue and Grémillon's commentary, and a detailed historical essay about the film by François Albera. Also included on the DVD are separate interviews with Jean-Marie Straub and Paul Vecchiali about the film, in French but without translation.
***
Shortly before the death of Bernard Herrmann in the mid-'70s—specifically, a few days or weeks before he flew to the US to supervise the recording of his final score, for Taxi Driver (1976)—I arranged a meeting with him in London to watch rushes from Sérail, the first feature of Eduardo de Gregorio (1942-2012), at Eduardo's request, to see whether he would be willing to write a score for that film. He arrived with a secretary, clearly in miserable health, and after the screening he dictated to her a series of numbers that I eventually realized were the blueprint for a possible orchestration, followed by estimates of French studio costs. He intimated at the time that he'd felt he'd been screwed financially on one or more of his Truffaut scores, which I assumed was part of the reason why he declined to score Sérail.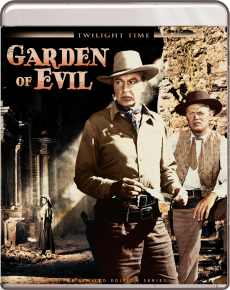 I couldn't help but recall this meeting while listening to the audio commentary of four Herrmann specialists on Twilight Time's Blu-ray release of Henry Hathaway's Garden of Evil (1954)—a discussion accurately described by one of the participants, Twilight Time producer Nick Redman, as a "Herrmann master class," and one of the best appreciations of his work that I know (although it also goes into some detail about the virtues of CinemaScope and Fox studio craft during this period). The same release includes, along with some more expendable extras, the welcome possibility of watching the film—Herrmann's only western—with an isolated musical track.
***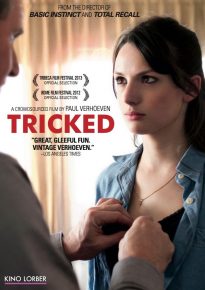 I haven't yet caught up with Paul Verhoeven's Elle, but in the meantime the appearance of his 2013 Dutch film Tricked on a Kino Lorber DVD offers a fascinating blend of mixed agendas. The first 34 minutes of this 89-minute feature consist of a tiresome, repetitive, conventional, and poorly structured "making-of" documentary about a fascinating narrative experiment launched by Verhoeven, in which he and screenwriter Kim van Kooten scripted only the first five minutes of a 55-minute erotic comedy-thriller and invited the public to script the rest—or, more precisely, to submit hundreds of possible developments, out of which Verhoeven, van Kooten, and co-writer Robert Alberdingk Thijm selected the proposed input of 397 other participants. But the 55-minute film they arrived at, which immediately follows the documentary, is happily everything that the documentary is not: thrilling, cogent, beautifully structured and paced, and often hilarious, packed with intrigues, multiple ironies, and plot twists that are served up with Verhoeven's characteristic cheerful vulgarity. I assume that part of the reason why the documentary is several times longer than it has to be is to flesh out the film proper to a conventional feature length, but whether or not the repetitive boredom of this documentary is deliberate—as a way of enhancing the virtual perfection of the film that follows it—is harder to gauge. Either way, this isn't quite major Verhoeven, but I've rarely seen 55 minutes of storytelling put to better purpose.
***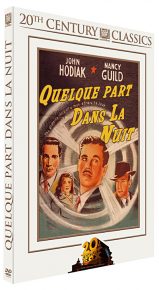 Even though it has a conventional and prosaic ending, Joseph L. Mankiewicz's 1946 Somewhere in the Night—a paranoid noir about a postwar amnesiac that I saw for the first time on a newly mastered, high-definition French PAL DVD (as Quelque parts dans la nuit)—generates almost as much poetic anxiety in its earlier stretches as a Val Lewton quickie. Even the relative anonymity and stolidity of lead players John Hodiak and Nancy Guild contributes to this edgy ambience (which is also the case with such Lewton players as Kent Smith and Frances Dee), while the more familiar secondary cast (Lloyd Nolan and Richard Conte) tends to veer the plot in more formulaic directions. The script (by Howard Dinsdale and Mankiewicz, adapted by none other than Lee Strasberg from a Marvin Borowsky story) has a good deal of the Mankiewicz flavour, but the best part of the story exudes the kind of formless dread that goes beyond the seeming rationality of the director/co-writer.
***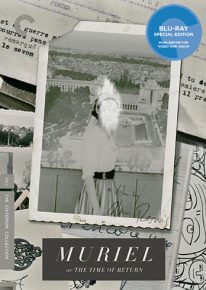 I can't agree with James Quandt in his accompanying essay that Muriel (1963) is Alain Resnais' greatest film, even though it's clearly one of his most ambitious and important works, and the harsh response it received in France at the time of its release (which Resnais once described to me on the set of Stavisky…,) must have been one of the most painful experiences of his career. Curiously enough, the fascination of the film's extreme, difficult, and sometimes alienating fragmentation is matched by a couple of the extras on the Criterion Blu-ray, especially the excerpts from a 1980 documentary (Une approche d'Alain Resnais, révolutionnaire discret) and a 1969 TV interview with Delphine Seyrig. In the former, one of the two interview subjects (screenwriter Jean Cayrol) is identified, but the other one, who is featured more prominently, isn't—a confused and confusing lapse that evokes the faulty memory and awkward gestures of Seyrig's character. The latter extra is perfectly coherent and valuable on its own terms, but it happens to come from a lengthy and quite wonderful French TV show, L'invité de Dimanche, that I was lucky enough to see live while I was living in Paris. All of this show was devoted to Seyrig, and much of it was related to her experiences in New York with the Actors Studio; despite the fact that the relevance of this experience to Muriel (for me, Seyrig's greatest film performance) could be debated, I wish the Criterion people could have found a way of including the entire program—a precious document that deserves a full revival.
There's also an interesting 1963 interview with Hans Werner Henze, who composed the film's operatic score, but by far the most useful extra is a 27-minute interview with French film historian François Thomas (whose massive book of interviews with Resnais collaborators should be appearing in France shortly after this column is published), illustrated with clips from the film. This commentary is packed with fresh information and many critical insights—perhaps the most important of which interrelates all the multiple missed and failed connections and miscommunications between characters in the film with the multiple editing mismatches—and it's a pity that Criterion didn't commission an entire audiovisual essay from someone like Kevin B. Lee to spell this out in fulsome detail. But this is quibbling: the luminosity of the restored colours in Resnais' tragic mosaic about reconstructed postwar France suffice to make this an essential release.
The same could be said of Criterion's concurrent Blu-ray release of Resnais and Cayrol's 32-minute Holocaust film Night and Fog (1955), thanks especially to an excellent feature-length 2009 documentary about the film by Jean-Louis Comolli, which focuses on an interview with historian Sylvie Lindeperg that eloquently outlines the film's historical basis and post-production difficulties. But there are still for me two gaping lacunae in the understanding of both Resnais and Cayrol that persist on these discs (as they do in practically all of the English-language texts I've read about both Night and Fog and Muriel): 1) a fuller sense of Cayrol's literary career, and 2) an adequate appreciation of what made Resnais, to my mind, the most courageous and adventurous filmmaker in all of French cinema—a director who literally reinvented himself (and the art of filmmaking) on every film project that he undertook, even more so than Jean-Luc Godard.
Regarding Cayrol, I have for many years treasured his 1959 novel Les corps étrangers (published in the US in a Richard Howard translation as Foreign Bodies) as one of the few nouveaux romans whose play with narrative conventions can't be written off as any sort of formalistic exercise—a first-person novel with the most unreliable narrator imaginable, whose cascading lies and their exposure offer perhaps the most cogent portrait of the German occupation of France that I've encountered. And though I've only just acquired and started reading Cayrol's earlier (1954) novel L'éspace de la nuit (translated by Gerard Hopkins as All in a Night)—available as a free download at archive.org/details/AllInANight—it already seems clear that the alternation between third and first person in its opening pages is comparably unsettling and purposeful.